The Pavilion; Moving Attention Along The Spine
All Pavilions Flow
Shapes, Forms & Space
Wood and Metal Pavillion
Collaboration with Samriddhi Ghattak
2018
This architectural design is the result of a creative deliberation together with Simbu Ghattak.
During our initial conversation we encountered a mutual intention to stray from the stereotypical object the pavilion usually portrays; a protective and static form. What we were both interested in was to create a more fluid and organic shape using simple elements that could be discovered either in the forest or in the ocean. Through this conversation we agreed on both the "the wave" and "the leaf" as our two essential building motifs.
The wave, most obviously, is to be found in the shape of the arch stretching from one side to the other. Whereas the leaf subtly reappears in the metal spine of the structure supporting twenty five branching panels of laser-cut wood.
Together they create and organic sense of movement, aligning seamlessly to a natural environment or contrasting nicely to the urban context it could be placed in, showing us utterly different compositions when seen from a variety of different angles.
Prototype
Completely created from scrap and reused materials found in the Metal and Wood Workshops.

"A cold world has settled in my bones. My nose is running, but I'm sitting still. A pavilion protects me from wind and rain. It provides shelter like a visiting angel."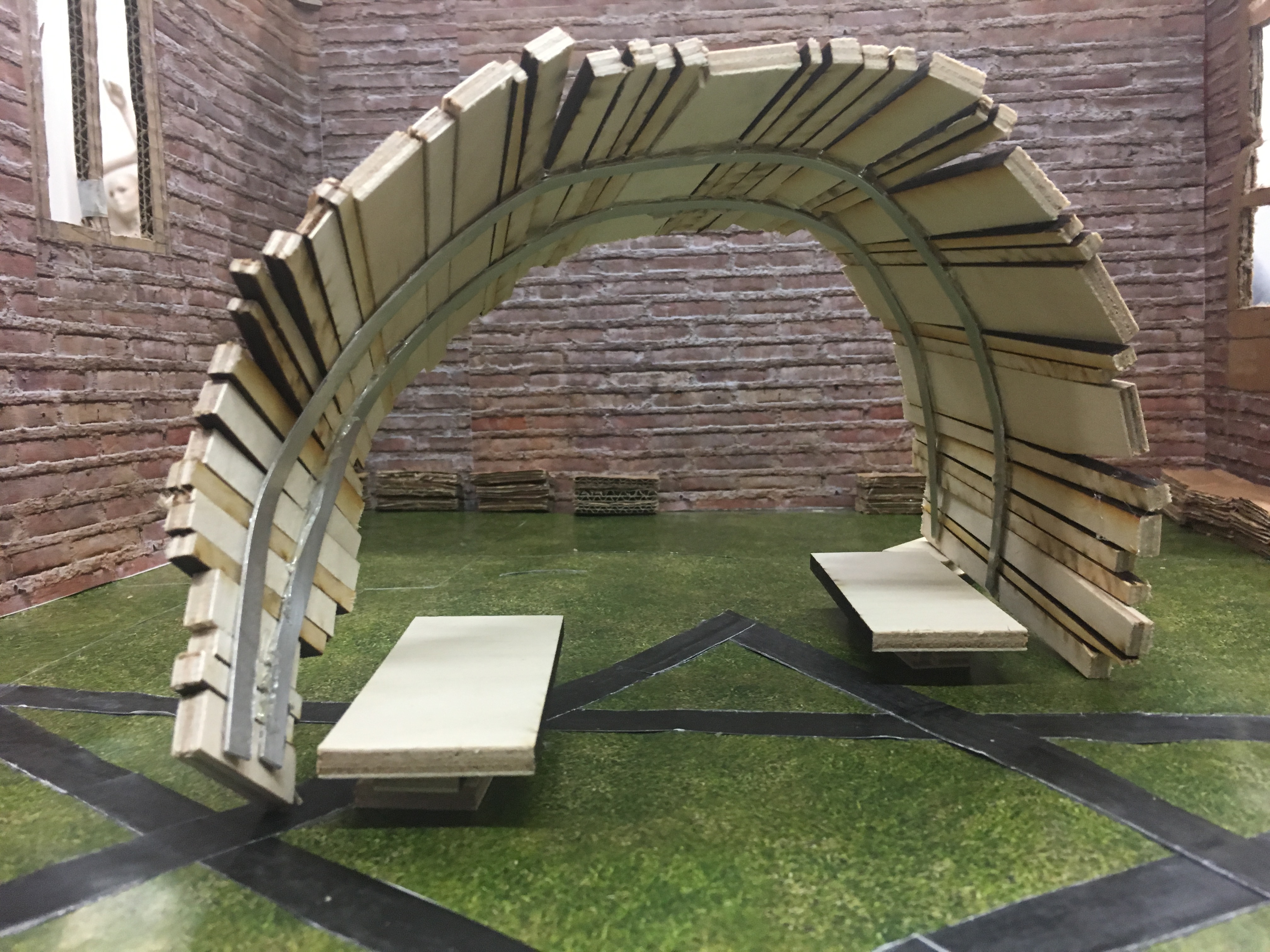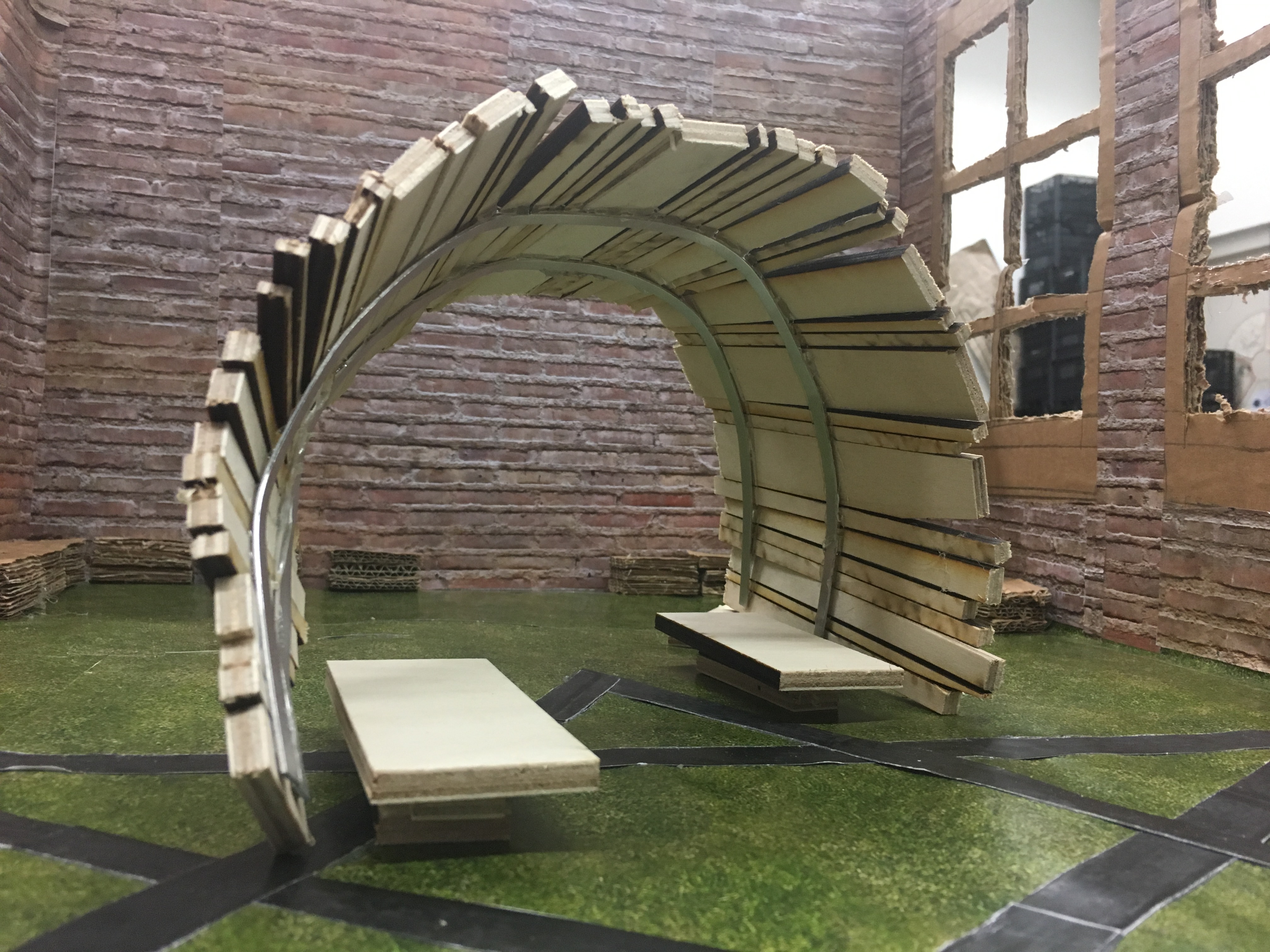 Hardware
Basswood, Steel, Lasercutting Machine, Iron Bending Machine

Software
Adobe Illustrator
"The leaf now appeared to me as a macrocosm, wherein branches subdivided into branches each providing a microcosm of their own."