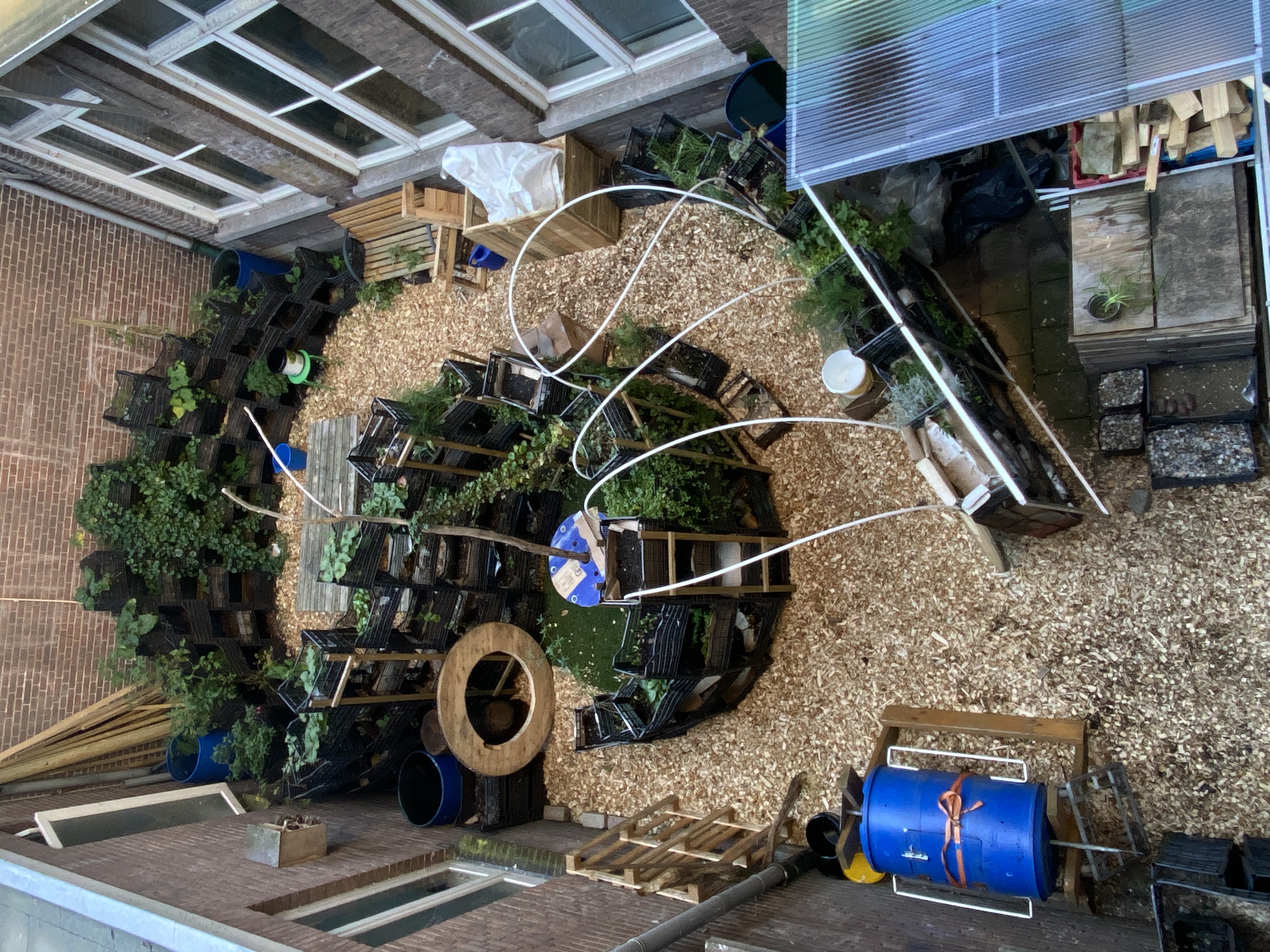 Process Book
View the PDF below to read up on the process of designing and building the garden.
De Binnentuin
Design for Life
Community Garden Project
2018 - Now
v
This project is ongoing.
A community garden for the art academy, built to educate us on how to design for life.
That was the goal of our teacher
Jonathan Looman.
Together with a group of nineteen students we conceptualized, designed, built, planted and took care of a flourishing garden in the heart of the Royal Academy of Art, using exclusively recycled and reused materials.
My role in the first year of this project was to contribute the main design layout of the space. Drawing on natural and mathematical concepts of the fibonacci spiral I divided the space into a walking and sitting area. Where the sitting area was again subdivided into a space for interaction and one for introspection. Because it was my intention to make the space both welcoming to groups having a meeting, and accommodating to those looking to escape from the hectic environment of school. This gave the garden it's multifunctional structure. Next to this the garden was to provide ample space for plants, resulting in a stacking and layering of soil containers. And to maximize the gardening area these planters are simultaneously used for the division of the space. Helping to create on one side a huge wall of plants, and on the other side a comforting cocoon of greenery.
In the second and third year of this project only a select group of people maintained and improved the garden, harvested crops and watered the soil. And today we have a growing ecosystem of about thirty people voluntarily working together to keep this vibrant space thriving.
Plants

A look at the biodiversity of the garden and the flowering plants during summer and spring.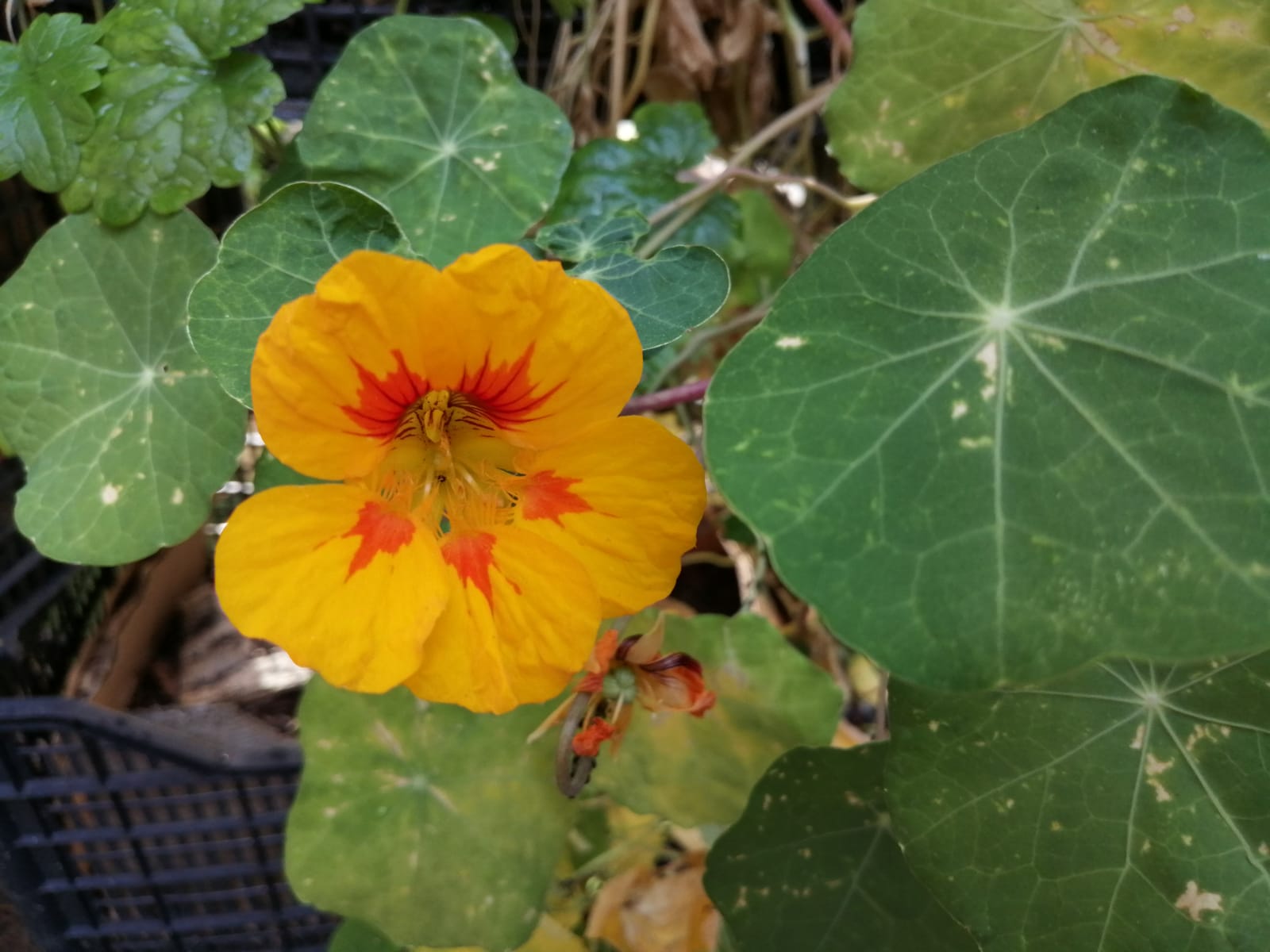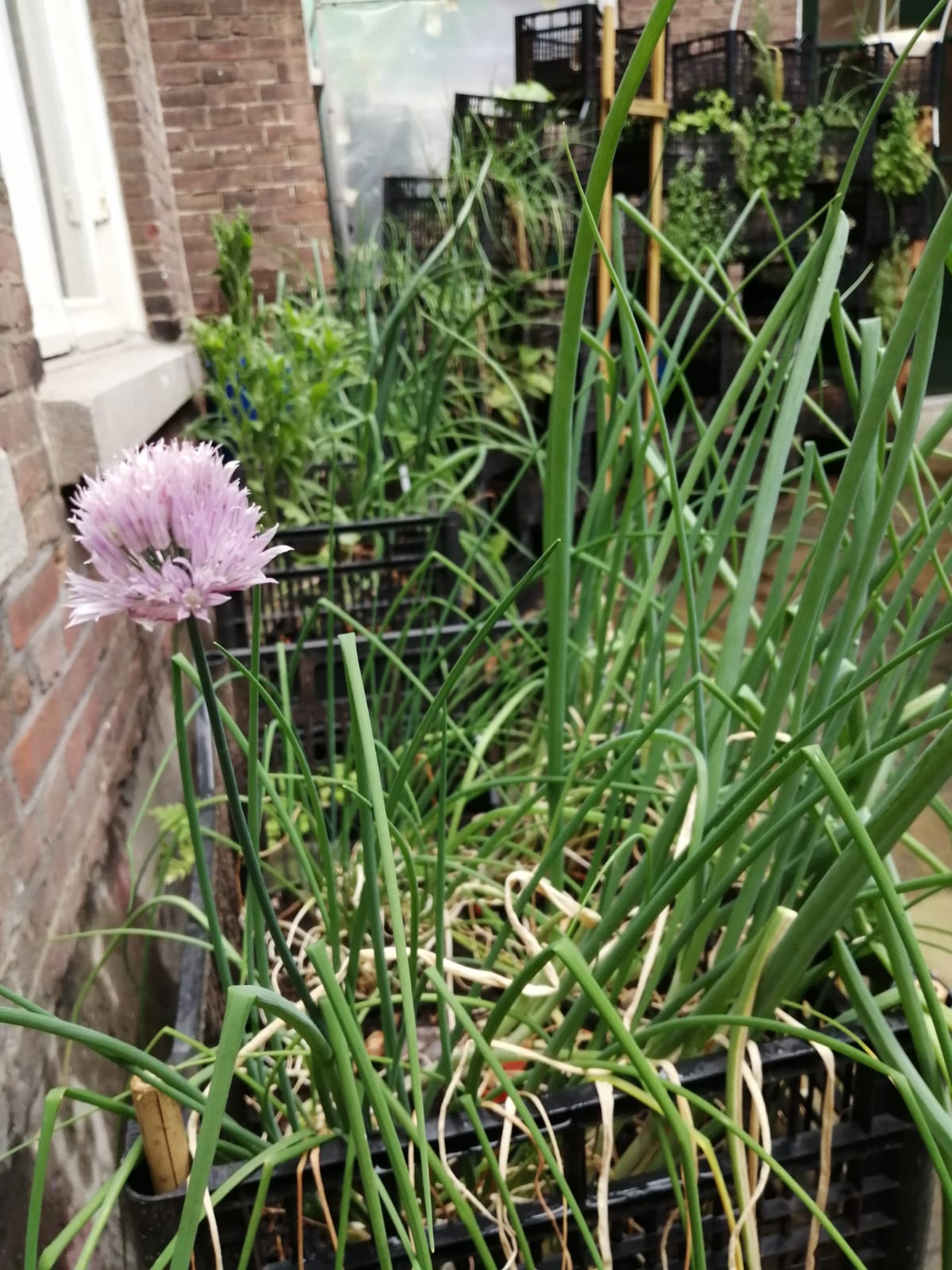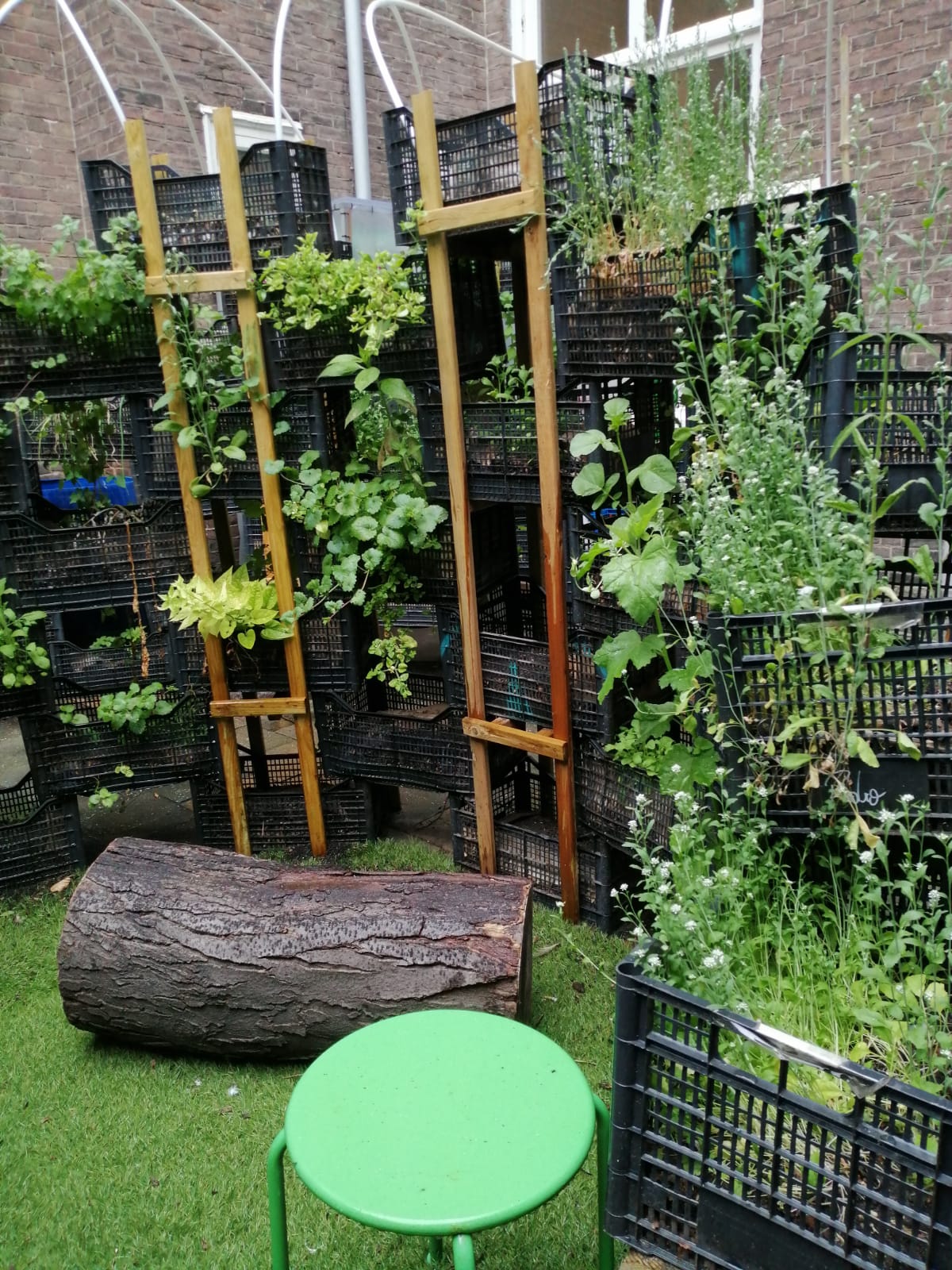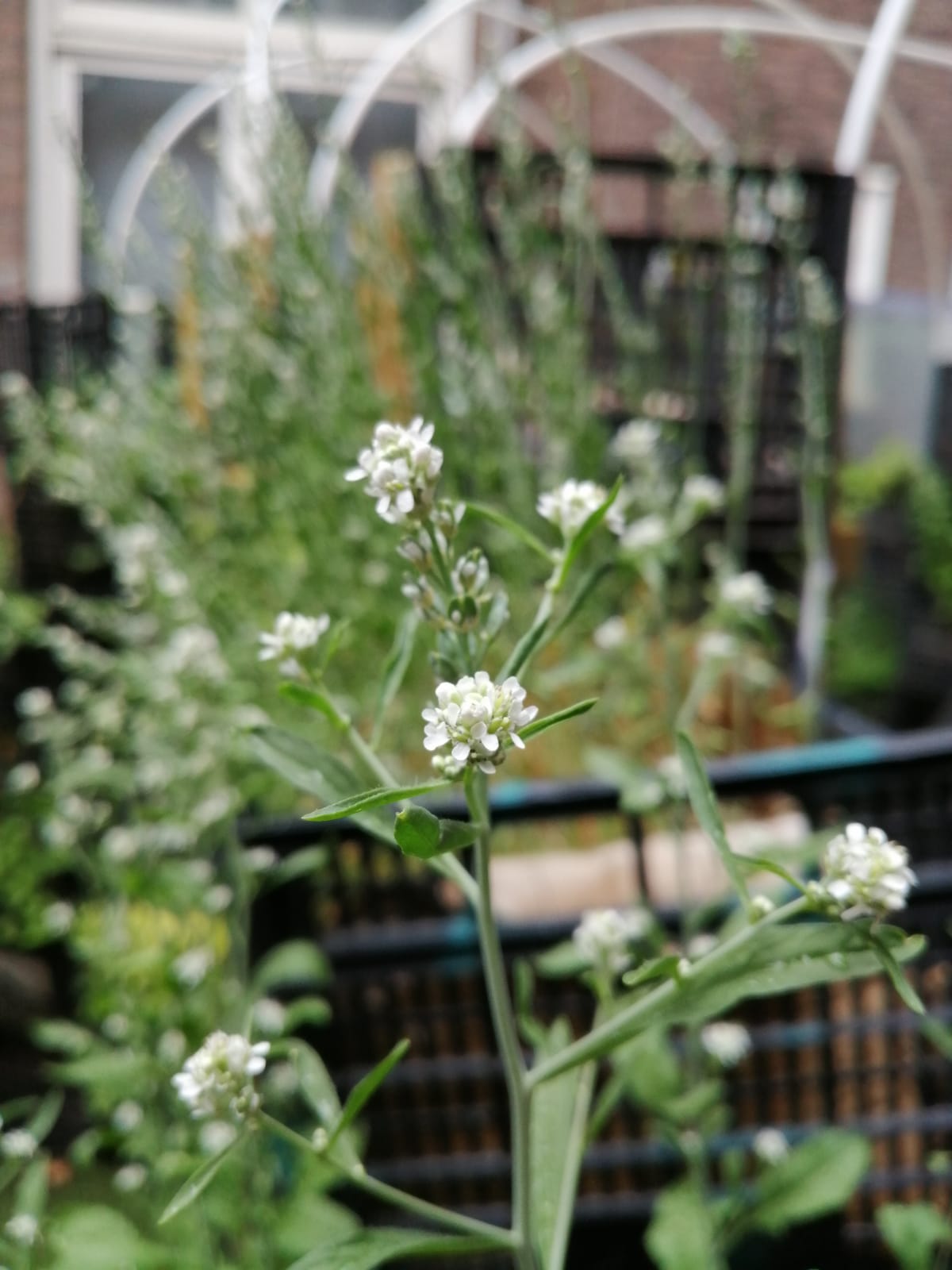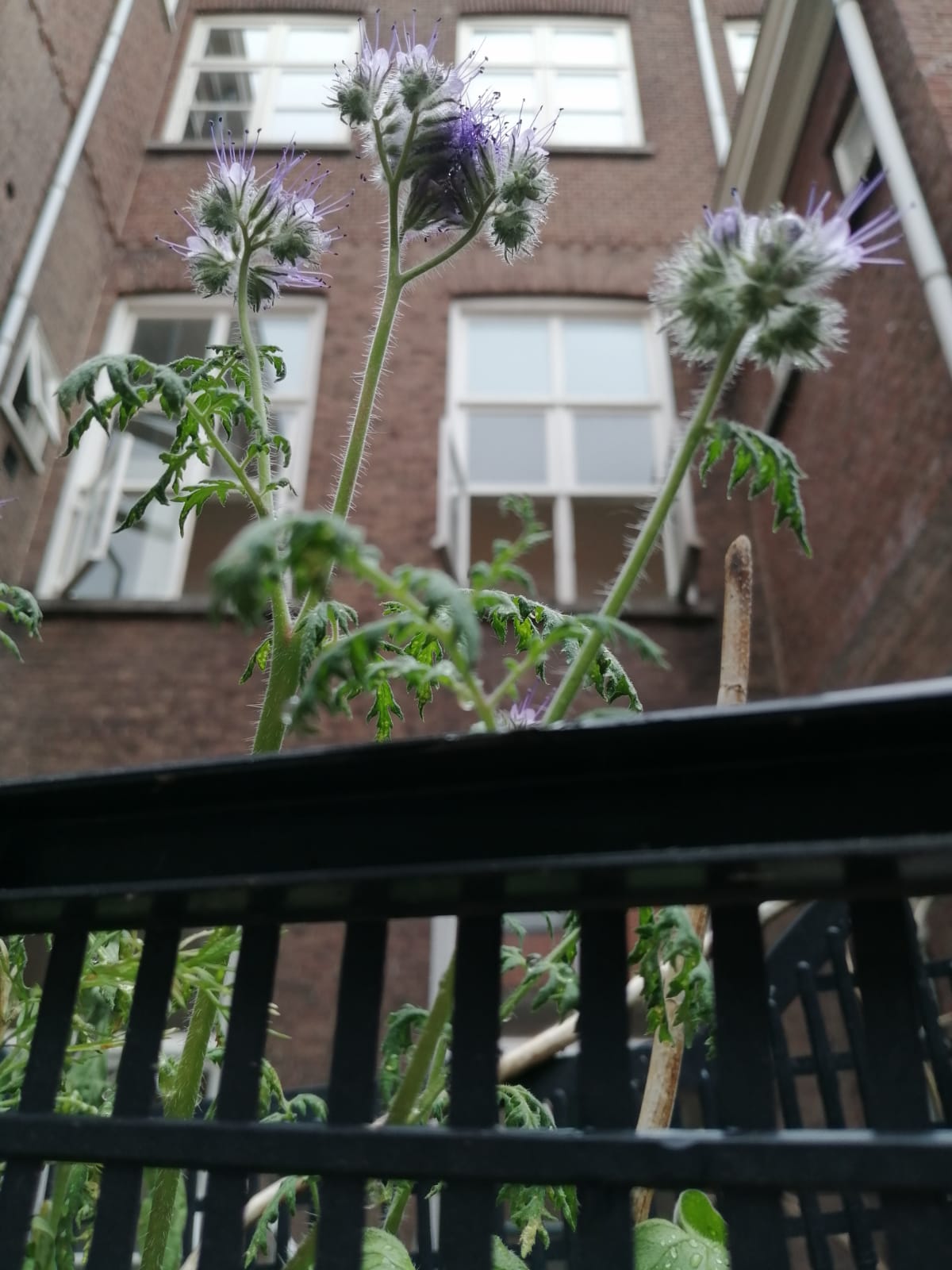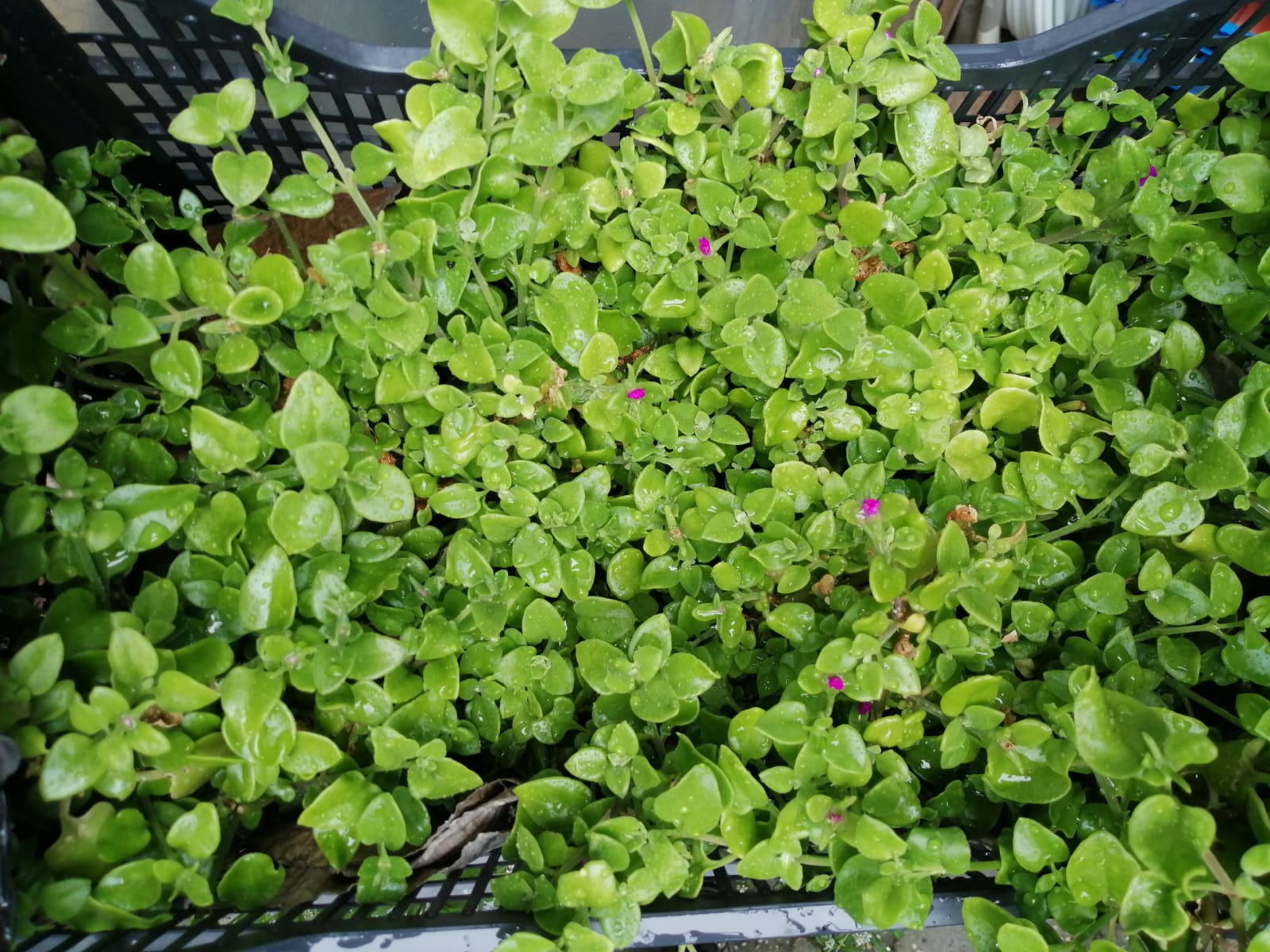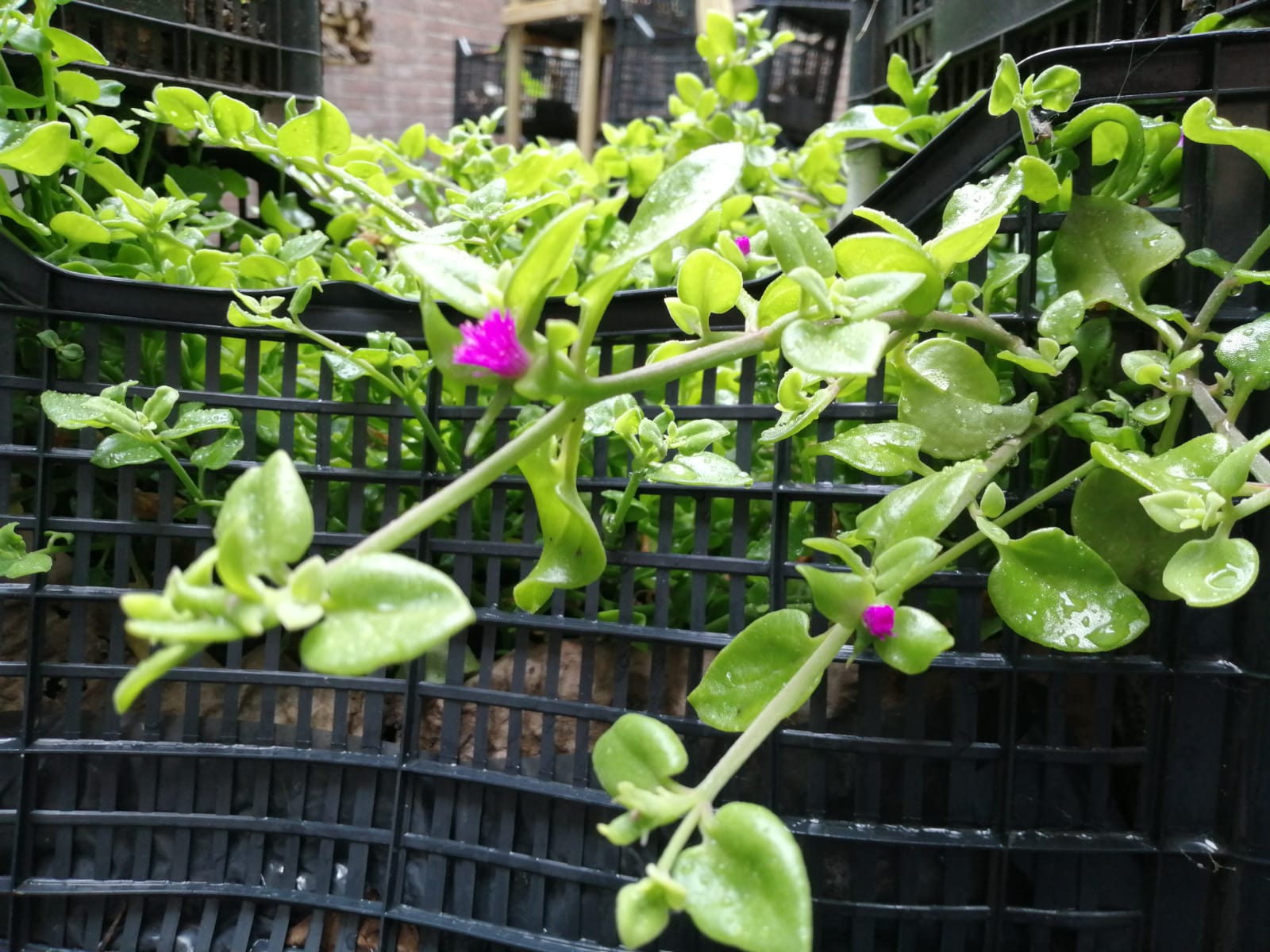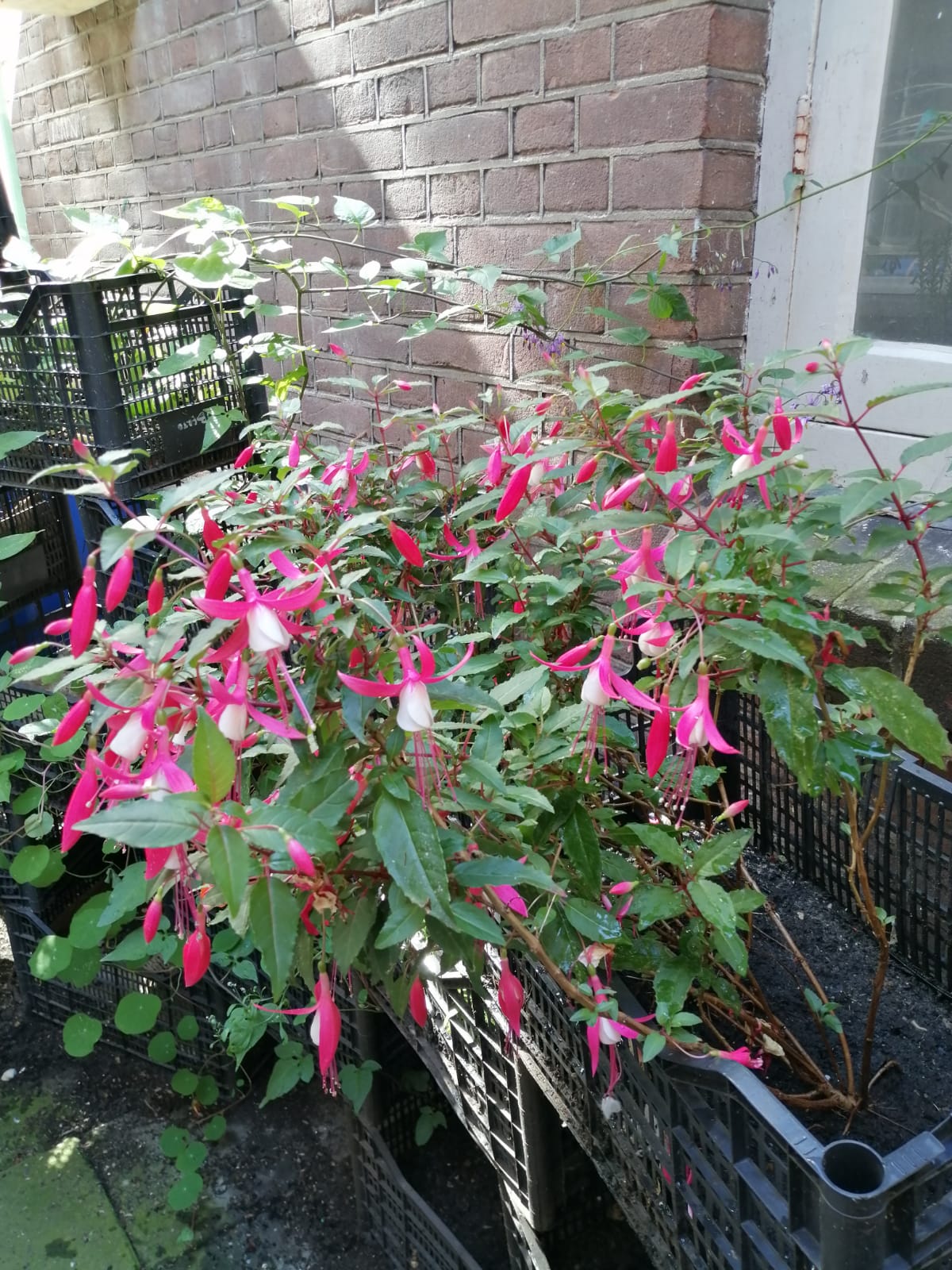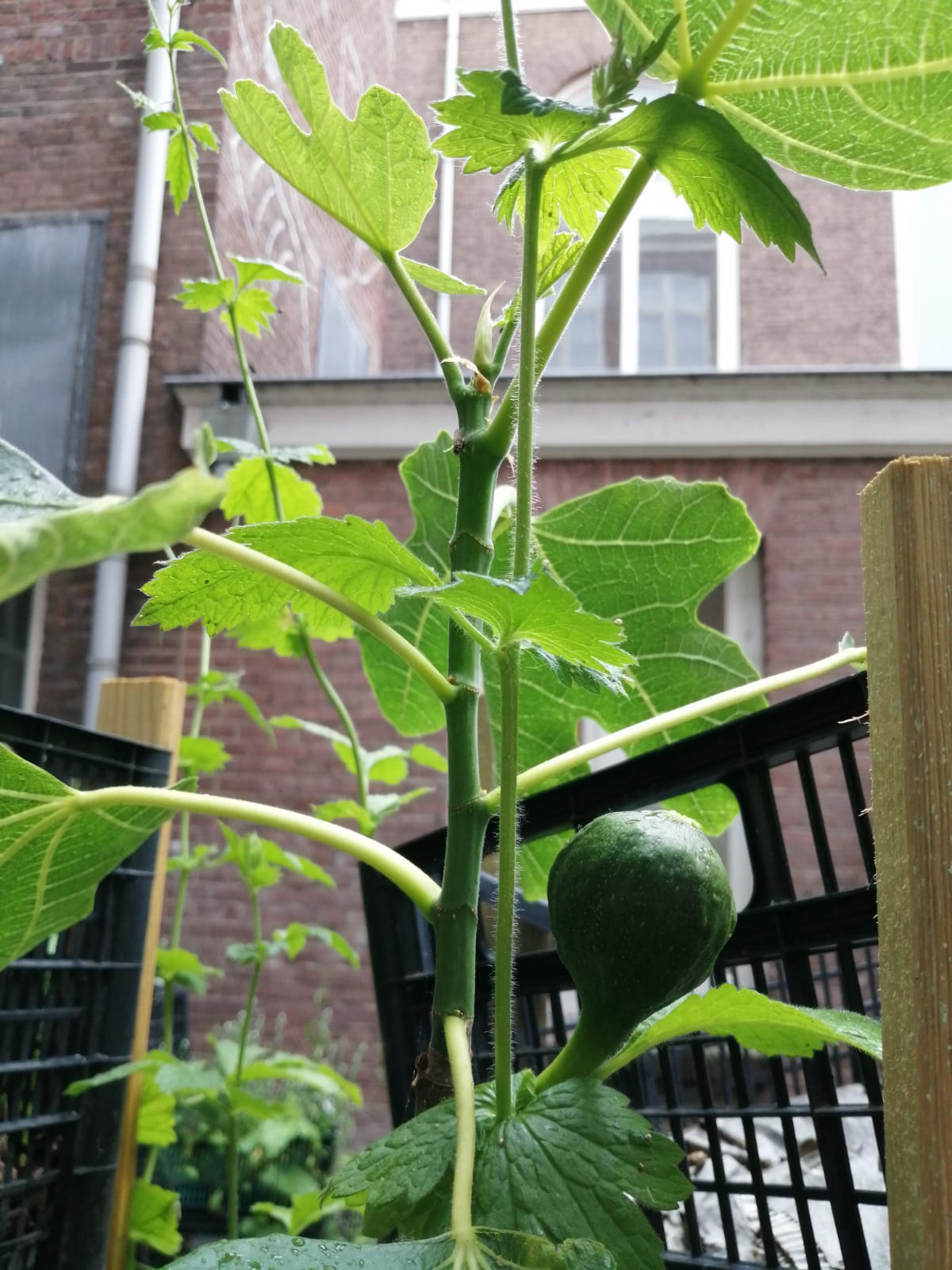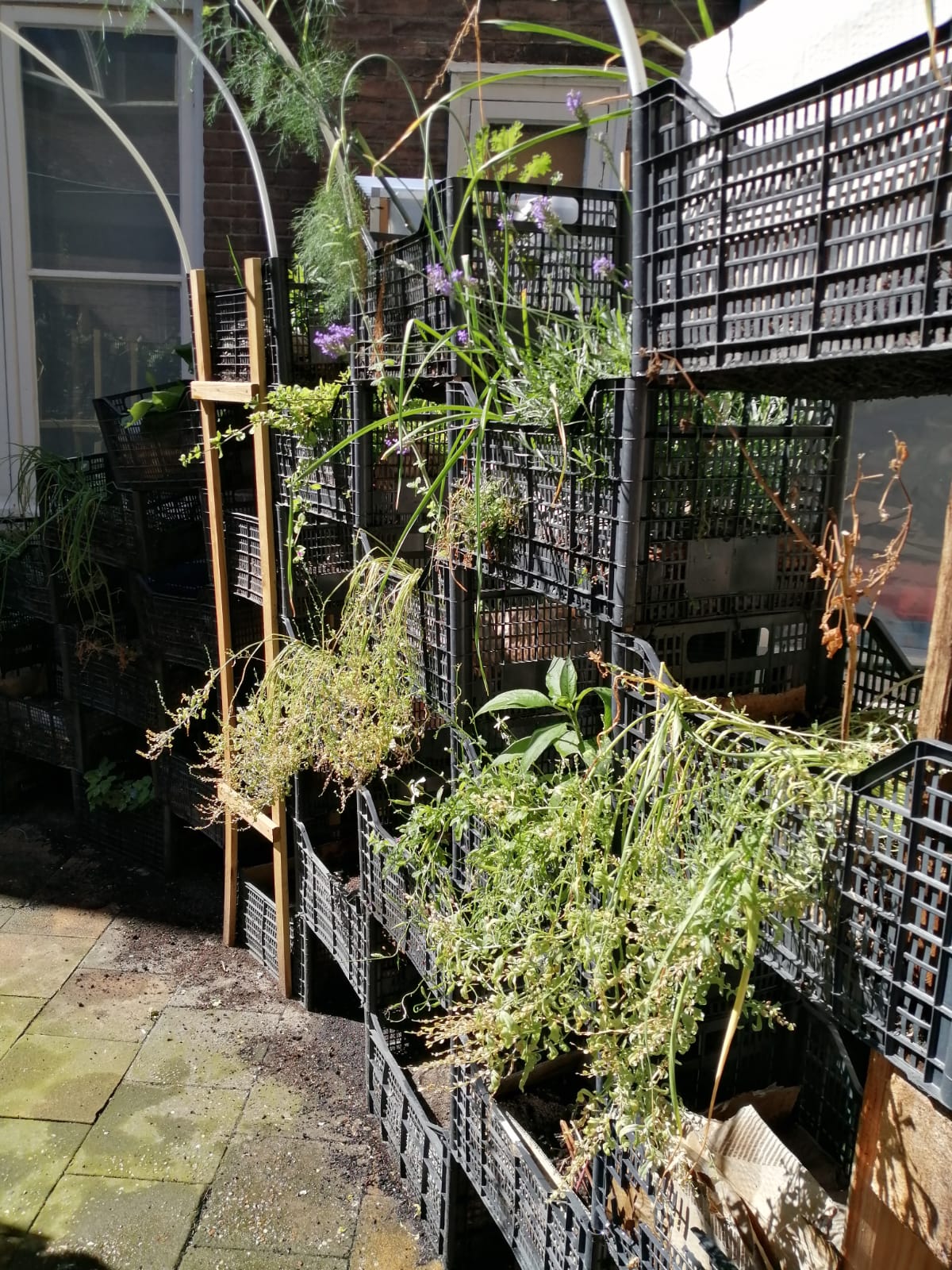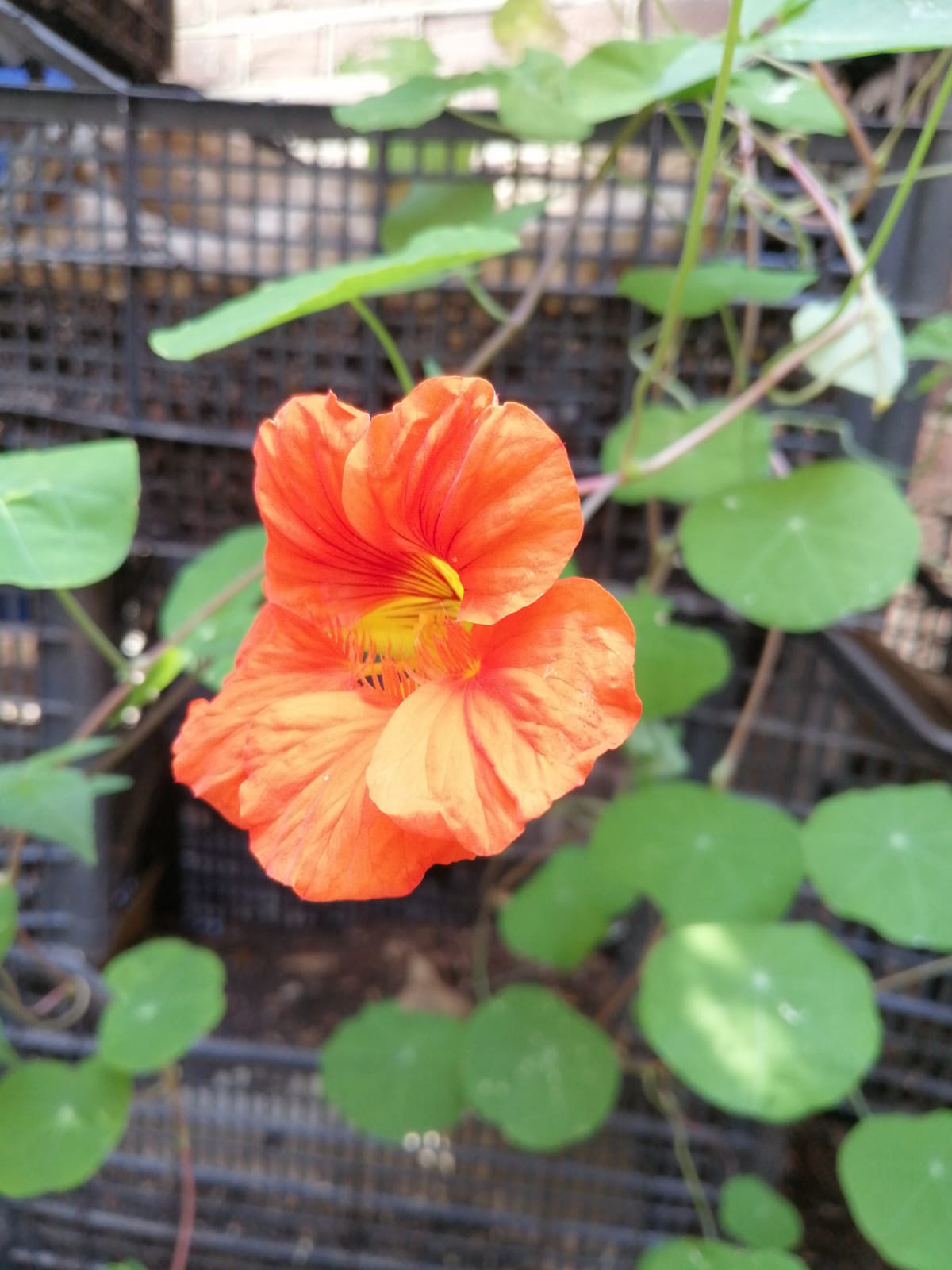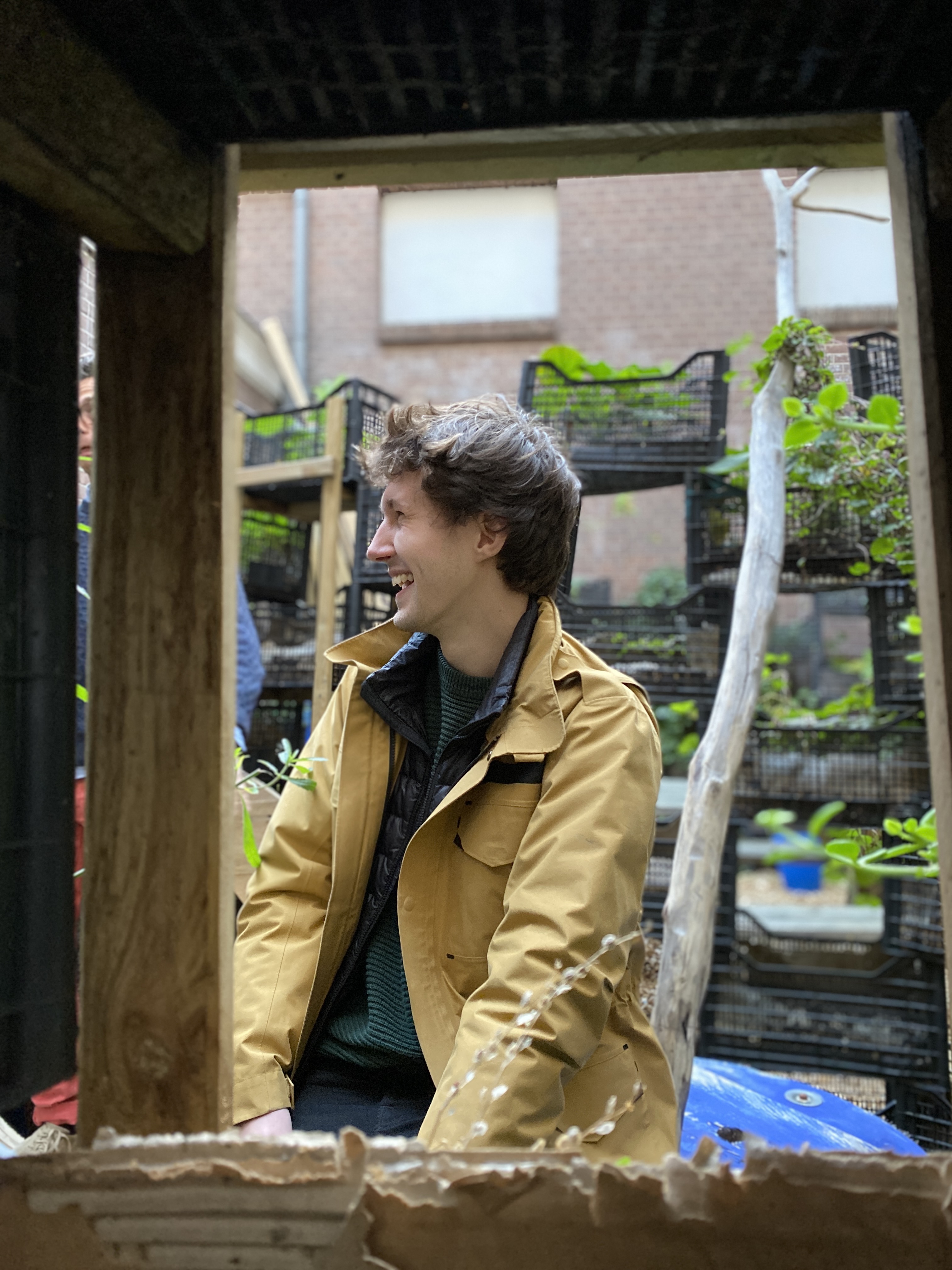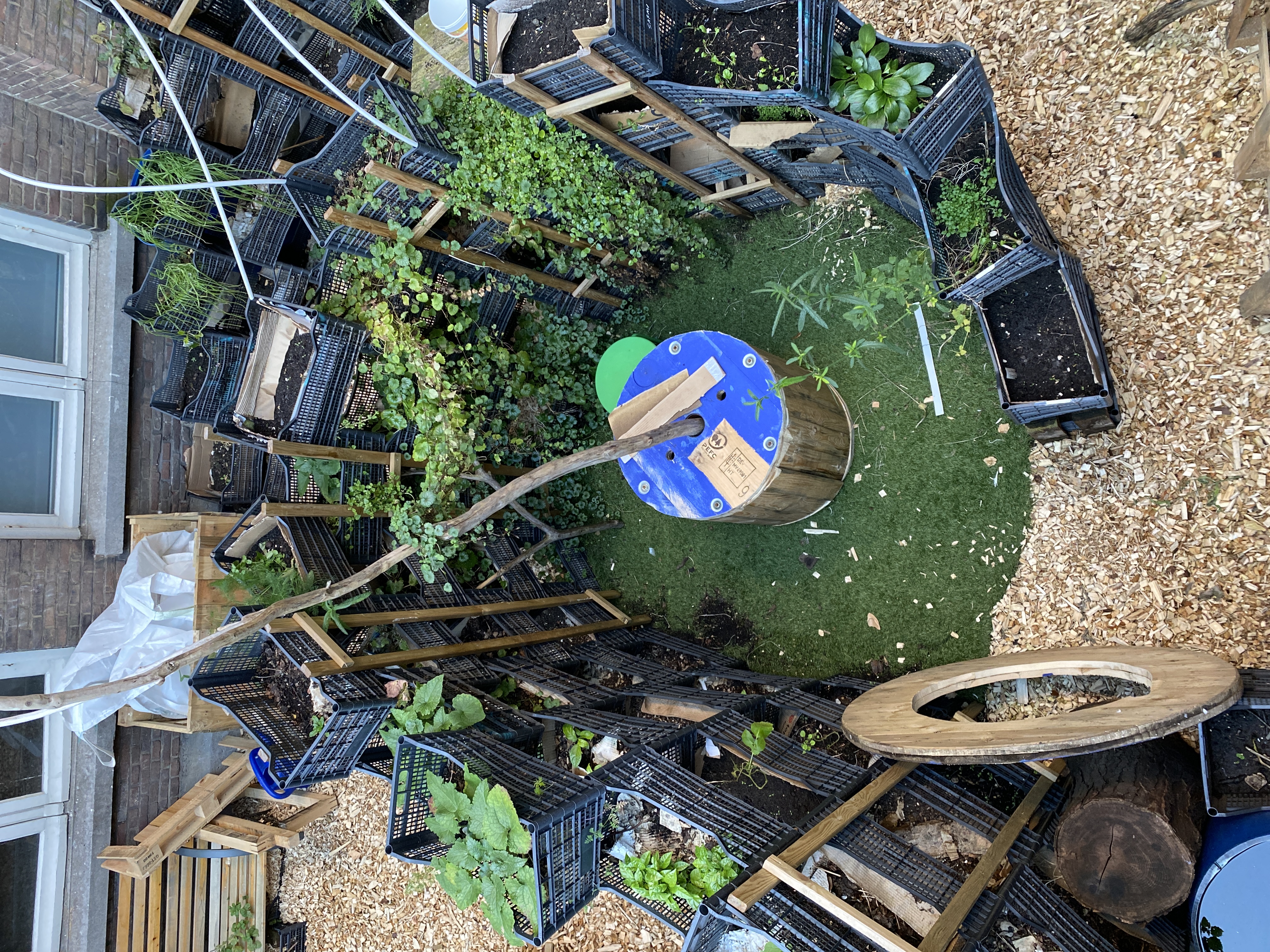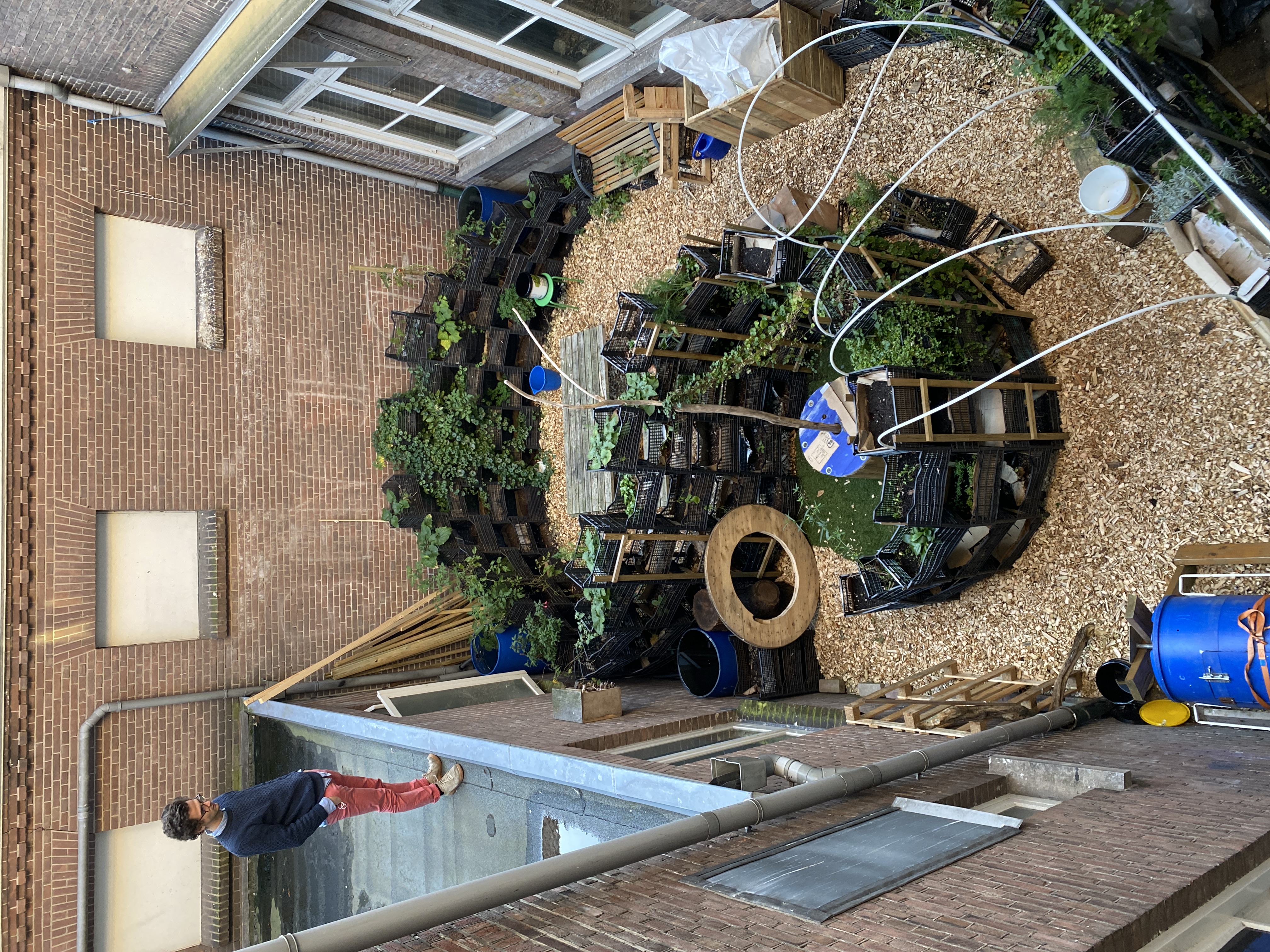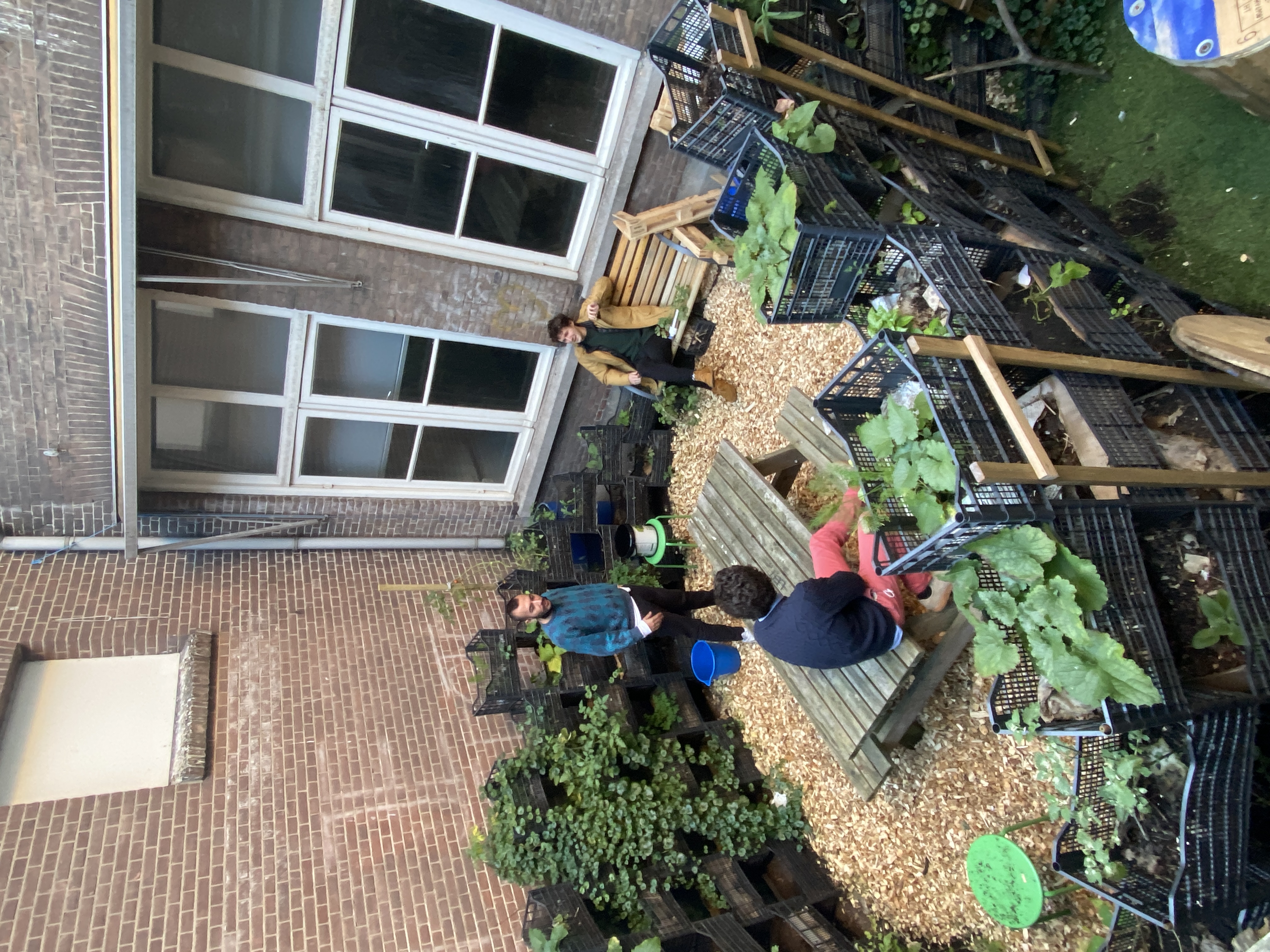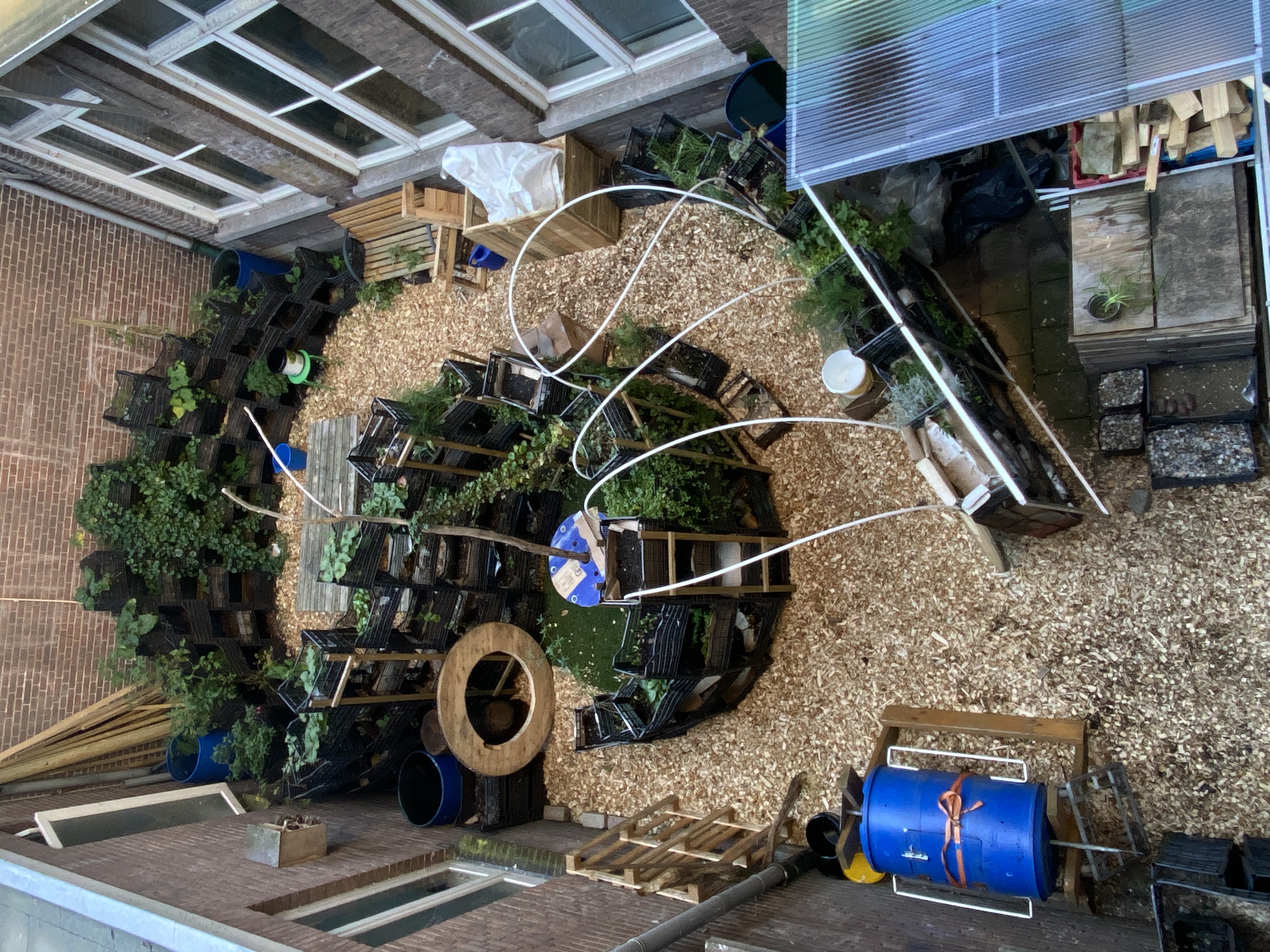 Design
An overview of the space and different design iterations.